The SME/NSSGA Student Design Competition is an annual opportunity for students to challenge themselves, develop their engineering skills, and connect with the aggregate mining industry.

About the Competition

Held in two phases, student teams are presented with an aggregate industry design problem, and asked to create a technical design and oral presentation for a panel of industry judges.

Twelve teams competed in Phase 1 of the 2021 SME/NSSGA competition in the Fall of 2020. Five teams were selected to compete in Phase 2 of the virtual SME/NSSGA Student Design Competition (SDC) on Sunday, February 7, 2021. The teams presented their mine design and operating plans for a surface quarry in Tennessee to a panel of six esteemed judges from the mining industry.


Meet the 2021 SME/NSSGA Student Design Competition Winners
1st Place: University of Arizona – Aggregate Mining Solutions
2nd Place: Colorado School of Mines – Underminers
3rd Place: Virginia Tech – Checkmate Consultants

Remaining Phase 2 teams, in alphabetical order:
Missouri University of Science and Technology – Dewey Consulting
University of Nevada, Reno – CALJAC Consultants
Thank You Sponsors:
Innovator: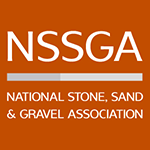 Connectors: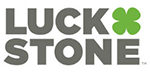 Resource Supporters:
Blue Water Industries


Competition Support
Thank you to the sponsors, judges and committee members who made the 2021 competition possible. Your hard work, hours of preparation, and financial and volunteer support are much appreciated.

Judges:

Brad Petri, RESPEC

John McLoughlin, Lannon Stone

Justin Bollini, Komatsu

Mark Faulhaber, Hilltop Companies

Rob Walker, RC Walker Consulting

Tony Sumner, Imerys

Volunteer Committee:

Catherine Whalen, NSSGA

Andrew Storey, Committee Chair, Luck Stone

Dan Sadtler, Cedar Mountain Stone

Marion King, Imerys

Tyler Faulkner, Carlson Software

Brady Christianson, Granite Construction

Joe Waite, Lehigh Hanson

Brian Groff, Groff Engineering

Alex Pfreundschuh – Luck Stone

Mona Vandervoort, SME

Emma Salditt, SME

Laura Nelson, SME


Phase 1 Teams
In addition to the five teams that advanced to Phase 2, seven other teams participated in Phase 1 of the competition.
IIT ISM Dhanbad (India) - Golden Sparrow

IIT ISM Dhanbad (India) - Mine Revolution

Michigan Technical University - Michigan School of Mining

Universidad Nacional Mayor De San Marcos (Peru) - RYFE Aggregates

University of Alaska Fairbanks - Aurora Mining

Universidad Central del Ecuador - Petra Alta

Nacional University of Engineering (Peru) - UNINKA Consulting