The SME Foundation supports projects that disseminate mining and mineral information and technology worldwide; encourages professional development; educates children, teachers, and the public about the significant role that the minerals industry plays in their everyday lives; builds consensus for a strong, environmentally sound minerals industry in the United States and the world; and supports college-level students and programs meeting industry demands for engineers and researchers in the future.
Support the SME Foundation programs:
Donate Now
THANK YOU to our 2021 MINEXCHANGE Annual Conference Sponsors:

Benefit Raffle Sponsor:

Virtual Auction Title Sponsor: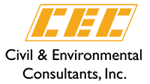 Virtual Auction Gold Sponsor:
Black & Veatch
Corporate Roundtable Partner Leadership Update Sponsor:
J.H. Fletcher & Co.
Click here to access the full SME Foundation website